FAIRFIELD COUNTY BANK HOLDS 143rd ANNUAL MEETING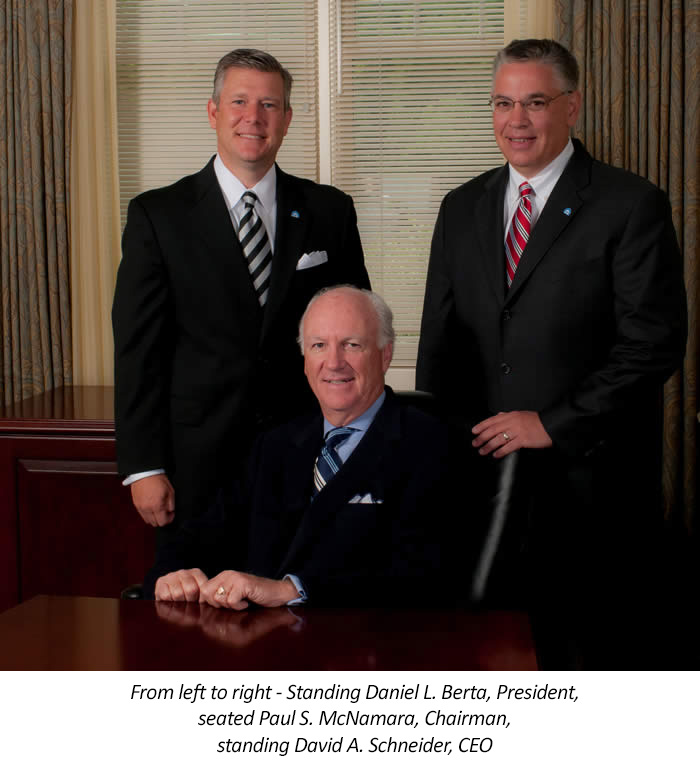 Ridgefield, CT – On July 15, 2014, Fairfield County Bank held its 143rd Annual Meeting.  The many attendees included members of the Board of Directors, the Board of Incorporators and Senior Management of the Bank.
The Board of Incorporators represents business professionals from throughout Fairfield County.  This year Andrew Montanari, President of Montanari Fuel Service, Inc., located in Ridgefield, CT was elected to the Board of Incorporators.  The Annual Meeting provides a forum for reporting to the Incorporators of the Bank about the financial well-being and the strategic initiatives of the Bank.
Paul S. McNamara, Chairman, David A. Schneider, CEO, and Daniel L. Berta, President, presented an overview of the banking industry, the impact of the existing economic environment, financial reports and the accomplishments of the Bank relative to its strategic plan.  The presentations of the group showed the organization has planned ably for economic conditions and is performing better than the peer group it uses in its benchmark and performance metrics.  All are confident the Bank will continue  its strategic path and perform well in the coming year.
Presentation highlights included a review of the economy, enhancements in electronic banking, including the Bank's most-recent release, mobile deposit, and community support with over $800,000 in financial contributions and support to civic and non-profit organizations.  Also noted, was the responsiveness of the Bank to customer's changing needs leading to the decision to undertake a core processor enhancement, planned for second quarter 2015.  The Bank has evaluated service delivery options and customer's need for easy access to financial services. The re-design of their Federal Road office in Danbury, CT will   provide a more personal financial services experience making available banking, insurance and investment services in one location.
Headquartered in Ridgefield, CT, Fairfield County Bank operates: 18 branch offices throughout Fairfield County. Fairfield County Bank Insurance Services, LLC, also headquartered in Ridgefield, and Fairfield County Financial Services, which provides access to investments through Infinex Investments, Inc., partner with the Bank in providing a wide spectrum of insurance and financial services to the customers and communities the Bank serves.