NELSON EHINGER EARNS RETIREMENT INCOME CERTIFIED PROFESSIONAL DESIGNATION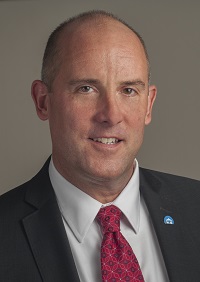 Ridgefield, CT – February 3, 2015: Nelson Ehinger, Financial Advisor at Fairfield County Financial Services, has earned the Retirement Income Certified Professional (RICP®) designation from The American College of Financial Services in Bryn Mawr, Pennsylvania.
Candidates for the RICP® designation must complete a minimum of three college-level courses and are required to pass a series of two-hour proctored exams. They must also have three years of experience, meet stringent ethics requirements, and participate in The College's continuing education program. The RICP® educational curriculum is the most complete and comprehensive program available to professional financial advisors looking to help their clients create sustainable retirement income. Individuals who earn a RICP® can provide expert advice on a broad range of retirement topics including income needs, estate issues, social security, and housing decisions.
Nelson has been with Fairfield County Financial Services since 1999 and has more than 25 years of financial services experience. As a financial advisor, Mr. Ehinger advises individuals, businesses, and non-profit organizations in the areas of investment, retirement, retirement income, and college funding planning.
Nelson is a member of the Financial Planning Association as well as the Investment Management Consultants Association. He is a graduate of Denison University. Nelson is located at Fairfield County Bank in Ridgefield, CT and can be reached at (203) 431-7535.