FAIRFIELD COUNTY BANK AWARDED IPADS TO 5 MOBILE BANKING SWEEPSTAKES WINNERS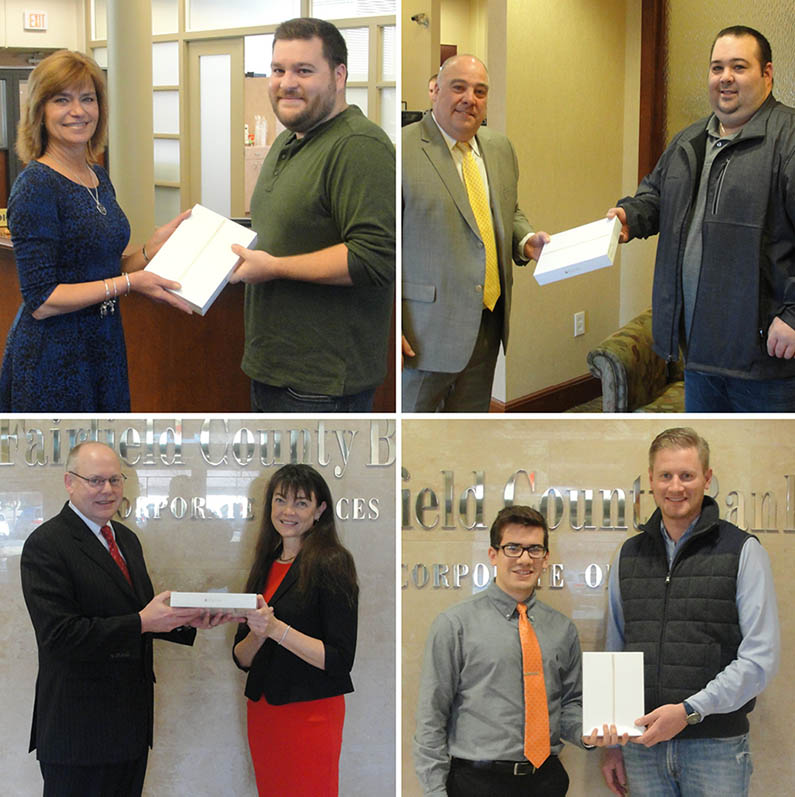 Ridgefield, CT – May 2, 2016: Fairfield County Bank gave away iPad® Air 2s to five lucky winners for participating in their Mobile Banking Campaign. Every time a customer signed in to Fairfield County Bank's Mobile Banking app during the promotional period, they were entered for a chance to win. The Connect 24 Mobile Banking app allows the Bank's customers to access fast balances, pay bills, view transactions, transfer funds, deposit checks, deactivate or reactivate their Fairfield County Bank debit card, find a branch or ATM location, and more.
Congratulations to Brian McDonald, Jimmy Chandler, Pandora Howie, Shellyann Robinson, and Timothy Gorton for being randomly selected from all eligible entries and for winning a brand new iPad Air 2.
Customers can download Fairfield County Bank's mobile app after becoming an online banking customer. The app is available for download from the Apple App Store or the Google Play Store.
Fairfield County Bank is a $1.5 billion community bank headquartered in Ridgefield, CT with locations throughout Fairfield County. Visit www.fairfieldcountybank.com to find out more about the Bank.