FAIRFIELD COUNTY BANK APPOINTS ARIANNA MIDDLETON AS VICE PRESIDENT, ELECTRONIC BANKING MANAGER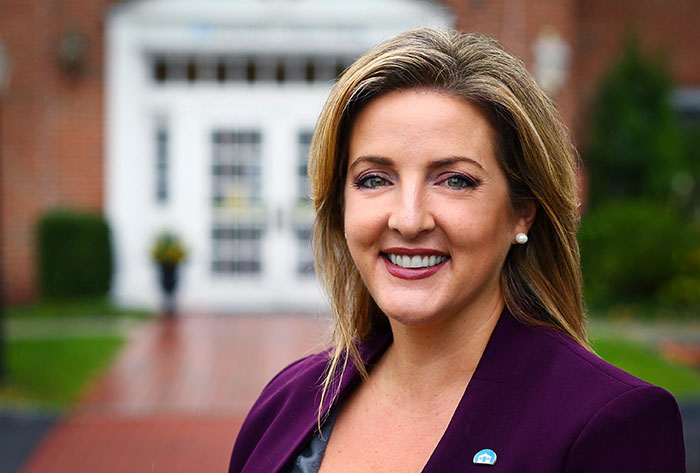 Ridgefield, CT – December 4, 2019 – Fairfield County Bank recently appointed Arianna Middleton to Vice President, Electronic Banking Manager. Arianna has held various positions at Fairfield County Banking, including Vice President, Deposit Operations Manager, Vice President, Branch Manager of the Wall Street Office in Norwalk, and Assistant Vice President, Branch Manager of the Fairfield Office.
As the Electronic Banking Manager, Arianna will lead a strong team of digital and payment product specialists as they launch the Bank's 2020 developments for payments, mobile, and online banking. Arianna will be responsible for various projects related to the Bank's digital and electronic banking efforts. She will be coordinating with all levels across the organization and its core provider to implement enhancements and upgrades to ensure Clients will receive an enhanced digital banking experience.
"I am very excited for Arianna to step into this role at such a pivotal moment in the digital banking world. With her leadership, the Bank is rolling forward our 2020 Vision, enhancing our digital channels to deliver a best-in-class Client Experience," said Stephen Wooters, Executive Vice President at Fairfield County Bank.
Arianna currently volunteers her time with Junior Achievement, United Way, and the Ridgefield Playhouse Arts and Education program. Mrs. Middleton previously belonged to the Fairfield Chamber of Commerce Board of Directors and served as an Ambassador and as a Fairfield Rotarian. Arianna graduated from Roger Williams University with a Bachelor's of Science in Public Administration. She is also a graduate of the Connecticut School of Finance and Management program, the American Bankers Association (ABA) Foundational Compliance School and is currently enrolled in the ABA Stonier Graduate School of Banking at the University of Pennsylvania. Arianna currently resides in Easton with her husband and two children.
Founded in 1871, Fairfield County Bank is a $1.5 billion community bank with locations throughout Fairfield County.  Fairfield County Bank delivers a full range of financial services through superior Client relationships and the knowledge that when you put your money in Fairfield County Bank, it stays in Fairfield County - strengthening our communities.  Visit www.fairfieldcountybank.com to find out more about the Bank.