FAIRFIELD COUNTY BANK APPOINTS ANDREA COREAU TO EXECUTIVE VICE PRESIDENT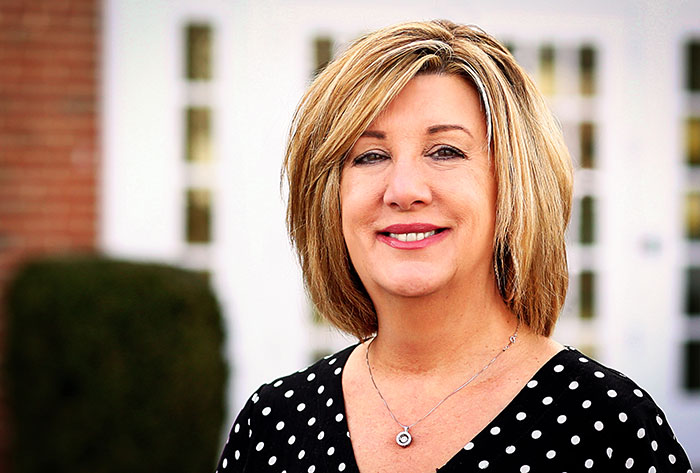 Norwalk, CT—May 10, 2022: Fairfield County Bank is pleased to announce the recent appoint of Andrea Coreau to Executive Vice President of Retail Banking and Operations.
Mrs. Coreau joined the Bank in 1997, served as Branch Manager of the Wilton Office in Wilton, CT when it opened in 1998, and later as the Branch Manager of the Main Office in Ridgefield, CT. She became Vice President of Sales and Operations Leader in 2009 and was promoted to Senior Vice President of Retail Banking Branch Management in 2013. In the following years Mrs. Coreau assumed responsibility of Office Services, Deposit Operations, and the Bank's Call Center, and this year was appointed to Executive Vice President of Retail Banking and Operations.
"Andrea has been integral to our organization for the last 25 years," said Fairfield County Bank President Daniel Berta. "She is devoted to the development and growth of the teams she leads, and we look forward to watching her continue her success for years to come."
Mrs. Coreau attended the University of Maine and is a graduate of the Connecticut School of Finance and Management and the National School of Banking. She has also attained accreditation from the American Bankers Association Leadership Institute.
Andrea is currently a member of the ElderHouse Board of Directors, an active member in the Norwalk community, and a consummate supporter of the Keystone House, INC. In her free time, Mrs. Coreau enjoys spending time with her family, especially her five grandchildren, and visiting her home state of Maine.
Founded in 1871, Fairfield County Bank is a $1.9 billion community bank with locations throughout Fairfield County. Fairfield Country Bank delivers a full range of financial services through superior Client relationships and the knowledge that when you put your money in Fairfield County Bank, it stays in Fairfield County—strengthening our communities. Visit www.fairfieldcountybank.com to find out more about the Bank.