We get it, you are busy, and you want a way to manage your finances efficiently.
Optimized for mobile and desktop, we are excited to introduce
Money Manager 360
Let's get started!
Online BankingFCBMobile Banking
---
Simplify Your Finances
Your Fairfield County Bank accounts will automatically be added to Money Manager 360, but you can connect your credit cards, mortgage, loans, investments, and more!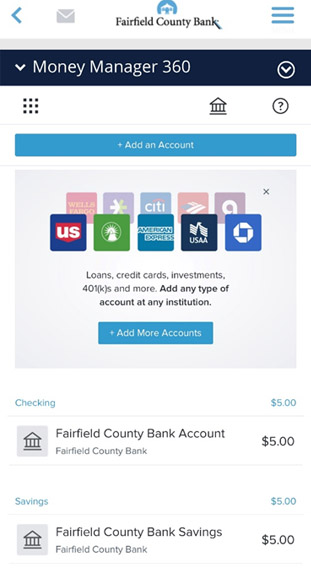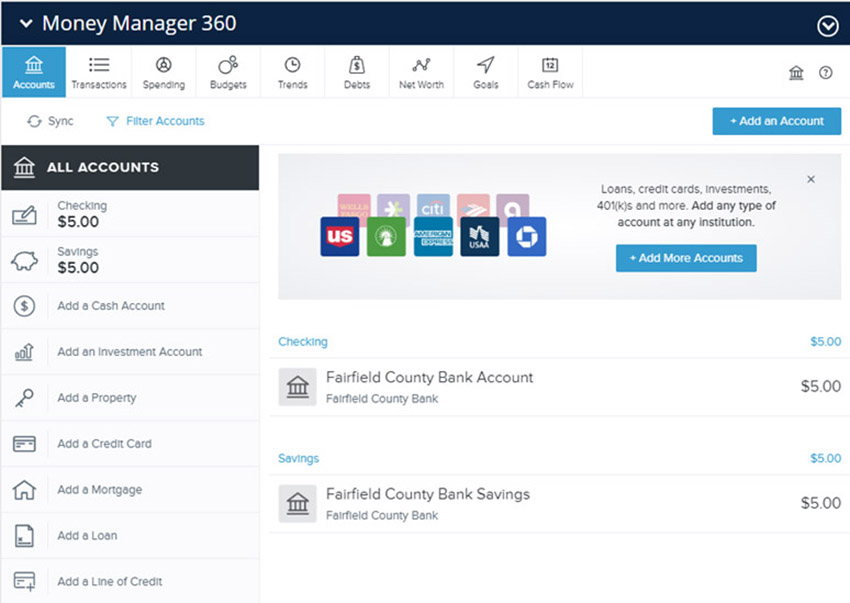 ---
Track Spending & Income
Stay on top of your finances by viewing your spending and income in one place!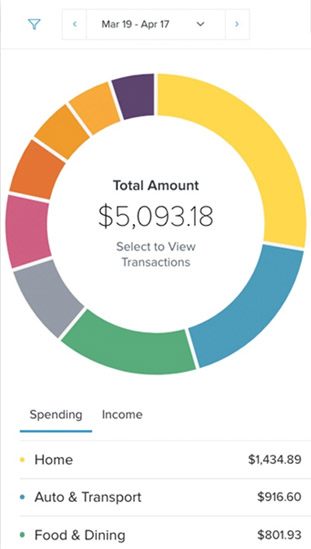 ---
Create Budgets
Set one or more budgets by connecting accounts from any institution.
---
Set and Manage Your Goals
Whether saving for your emergency fund, a dream vacation, or a new car, Money Manager 360 can help you meet your goals.
---
Simplify your Finances with Money Manager 360
Online BankingFCBMobile Banking
To speak with your local banker for assistance, call our Customer Care Center at 877.431.7431 or send us a secure message.